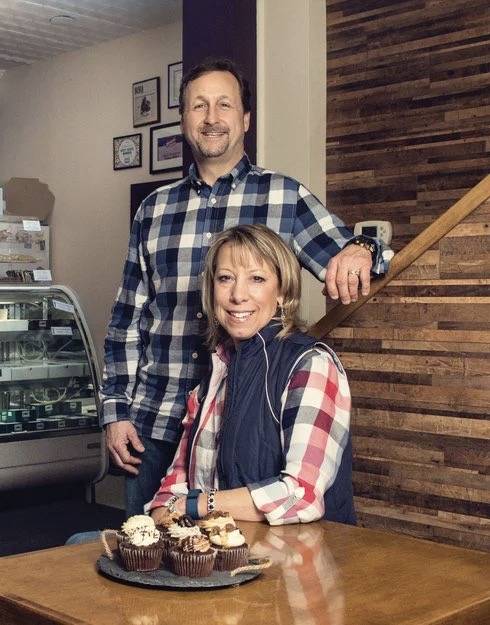 Thanks for visiting Cheesy Eddie's website!
My name is John Baker and together with my wife, Colleen, and our family, we own and operate Cheesy Eddie's Bakery. And yes… our last name really is Baker!
Believe it or not... we didn't always love cheesecake.
Our first Cheesy Eddie's experience was in 1989 at a friend's wedding. Little did we know how much those first bites of Cheesy Eddie's cheesecake would change our lives!
We fell in love with Cheesy Eddie's and their many other incredible desserts, and in November of 2003 my wife and I took over the business from the original owners!
We value amazingly delicious all-natural products, made with the finest ingredients, and a personal touch! We are proud to continue the legacy of providing top quality desserts for all to enjoy!